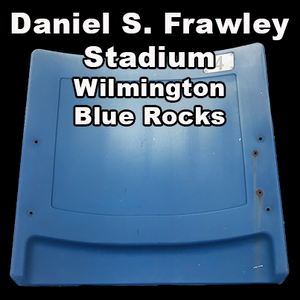 Daniel S. Frawley Stadium (Wilmington Blue Rocks)
Plastic seat pen blanks!
Blanks are 3/4" x 3/4"
Stopper Blanks are 1-1/2" round
All blanks will come with one COA per blank. COAs are 4" x 6" card stock with silver foil embossed COA seal.
All blanks are cut as they are ordered.
---
Daniel S. Frawley Stadium was built in 1993. The stadium was known as Legends Stadium and more commonly it was known as Frawley Stadium. It is primarily used for baseball and is the home field of the Wilmington Blue Rocks minor league baseball team located in Wilmington, DE. It was renamed in 1994 for Wilmington mayor Daniel S. Frawley, who had pushed for a return of the Blue Rocks. The field itself is named separately for Judy Johnson, a local Negro league baseball star.
---
We Also Recommend