---
Check out our line of Sports Team Jr watch part blanks!
These blanks are 12.5mm tubed Jr series blanks ready to pair with matching stadium seat short blank.
If you don't see the team your are looking for in our watch parts, feel free to reach out to us via social media or our contact info below. We have over 200 Jr caps in stock, but not all of them are listed on the website yet. We also have anther 250+ watches waiting to be made in to blanks too!
---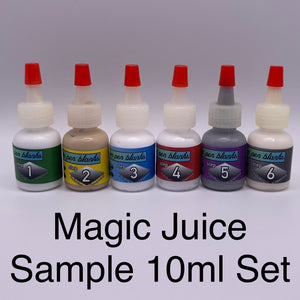 SPB Magic Juice Polishing Compound
---
A Brief History of Stadium Pen Blanks
Founded in 2010, Hardin Penworks branched off to form Stadium Pen Blanks in 2018. SPB was formed when we noticed a need for quality Certificates of Authenticity. Slowly over time, SPB has amassed a highly specialized collection of 200+ certificated pen blanks from stadium seats, benches, walls, & floors. SPB also has a wide variety of historical building, aircraft, and nautical solid wood blanks. SPB's extensive collection of embedded blanks includes historical, sports memorabilia, & cultural blanks as well.