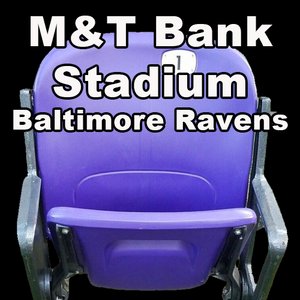 M&T Bank Stadium (Baltimore Ravens)
Blanks are chunks of the PURPLE seats mixed with Baltimore Ravens colored resin.
Pen Blanks are a minimum of 3/4" x 3/4"
Bottle Stopper and Ring blanks are 1-1/2" round
Full blocks are 6" x 5.25" and a minimum of 3/4" thick
Knife Scales are 1-3/8" x 5" x 3/8" minimum

All blanks will come with one COA per blank. COAs are 4" x 6" card stock with foil embossed COA seal. Blocks come with 10 COAs.
---
M&T Bank Stadium is a multi-purpose football stadium located in Baltimore, MD. It is the home of the NFL Baltimore Ravens. The stadium is adjacent to Oriole Park at Camden Yards, the home of the Baltimore Orioles. Often referred to as "Ravens Stadium", M&T Bank Stadium officially opened in 1998.
The stadium was originally known as Ravens Stadium at Camden Yards, until PSINet acquired the naming rights in 1999, naming it PSINet Stadium. It then reverted to Ravens Stadium in 2002 until M&T Bank bought the naming rights in 2003.
---
We Also Recommend